Mental Health First Aid Adds Value in Underserved Communities
by Deidra Dain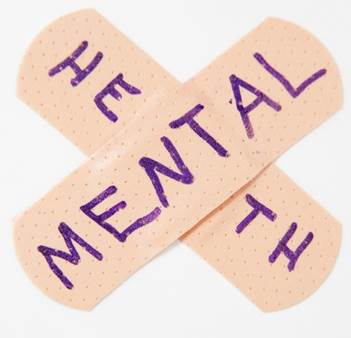 F

inding evidence-based tools and research

that are culturally relevant to implement in underserved communities can significantly enhance the chances that people and their families will seek healthcare services—especially those for mental health and substance use. Moreover, as described in the September 2015 issue of Minority Fellowship Enews, peer staff who reflect the cultural, spiritual, and social diversity of service users can establish trust, address stigma-related issues (for the person receiving services and for other care providers), explain and navigate available services, and act as a liaison between the service user and the care team.

Mental Health First Aid is an example of one such research-based program that can help a community improve its access to much-needed services while enhancing the health literacy of the individual, family, and community.



What Is Mental Health First Aid?


Mental Health First Aid (MHFA) is a public education program designed to help people identify, understand, and respond to signs of mental illness and substance use. The program is geared toward people with mental health and addictions issues and their parents and family members; first responders; faith leaders; health, human services, and social workers; employers and business leaders; college and university staff and faculty; law enforcement and public safety officials; and the general public. During the 8-hour in-person training (available in both English and Spanish), participants learn a five-step action plan for reaching out to a person in crisis and connecting that individual with professional, peer, or other help.

Created in Australia in 2001, MHFA is now available in 23 countries worldwide. More than 1 million people have completed the training. In 2008 the National Council for Behavioral Health, Maryland Department of Health and Mental Hygiene, and Missouri Department of Mental Health began leading the rollout of MHFA in the United States. This process has involved organizing instructor-training sessions, providing technical assistance to instructors, and adapting the program manual and materials for U.S. audiences. In addition to assisting with program development and support in the United States, this tri-agency collaborative works with other MHFA programs across the globe to share best practices and evaluation.

Since MHFA's introduction in America, approximately 480,000 "First Aiders" have been trained, and 8,700 instructors have been certified.

More »


Collins Takes On Grand Challenges in Global Mental Health
by Toby Robinson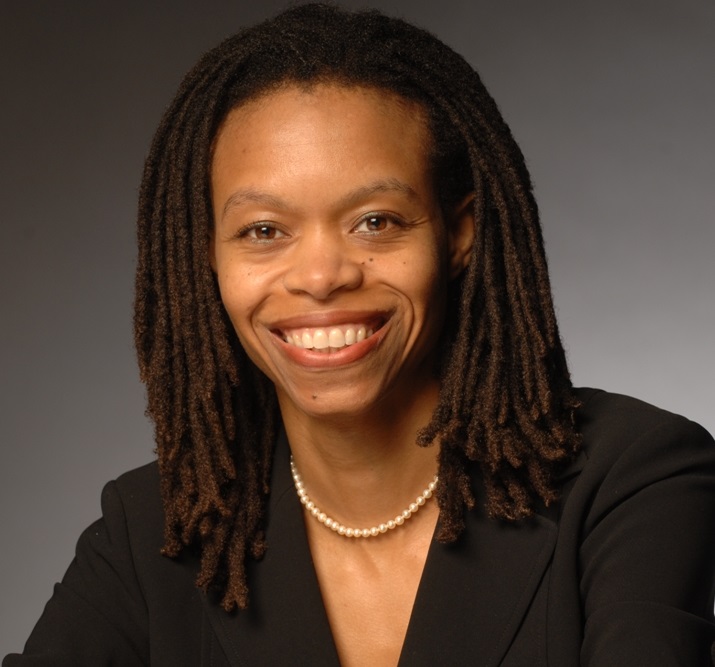 Pamela Collins

A

n article

revealing insights into the empathy and humanity of Pamela Collins, M.D., MPH, an alumna of the American Psychiatric Association's Minority Fellowship Program, appeared in the March 2012 edition of MFP Enews. Dr. Collins is the associate director for Special Populations and director of the Offices for Research on Disparities and Global Mental Health and Rural Mental Health Research at the National Institute of Mental Health (NIMH). This article is a brief overview of her diligent, innovative, and compassionate efforts to reduce mental health disparities worldwide.



Grand Challenges in Global Mental Health


The Grand Challenges in Global Mental Health Initiative was led by NIMH and the Global Alliance for Chronic Diseases. Partnering with the Wellcome Trust, the McLaughlin–Rotman Centre for Global Health, and the London School of Hygiene and Tropical Medicine, they set out to identify research priorities that, if addressed within the next decade, could lead to substantial improvements in the lives of people living with neuropsychiatric illnesses. As a group, these disorders are the leading causes of disability worldwide. The initiative was unique in its global scope: It addressed a wide range of disorders that affect the nervous system; the consultation process involved a wide community of stakeholders; and the effort was explicitly linked to the support of a community of funders.1 Collins had a significant role in bringing to fruition this crucial initiative that brought mental, neurological, and substance use disorders to global attention—with positive results.

The leadership body consisted of three distinct parts. The Executive Committee was co-chaired by Professor Abdallah Daar, chair of the board of directors at the Global Alliance for Chronic Diseases, and Dr. Thomas R. Insel, NIMH director. This committee provided broad oversight of the Grand Challenges initiative and included leaders of key funding agencies.

On the Scientific Advisory Board were co-chairs Dr. Collins and Vikram Patel, professor and Wellcome Trust Senior Research Fellow at the London School of Hygiene. Along with their board members, Collins and Patel guided the initiative's scientific process. For example, they selected 422 members from 60 countries with a diversity of disciplines and contextual expertise for the Delphi Panel, developed the initial questionnaire for the Panel to create Grand Challenge goals and Grand Challenges, synthesized data, and reported the results.

The last group, appropriately called the NIMH Working Group, was tasked with leading the day-to-day functioning of the initiative, including coordination, data management and analysis, communication, and the dissemination of findings. Dr. Collins served on the group, as did Dr. Sarah S. Joestl, health specialist, and Dr. Dana March, scientific program manager—all from the Office for Research on Disparities and Global Mental Health. Their work has been highly praised.

Since the Grand Challenges of the Global Mental Health Initiative started, a great deal of activity has occurred in the mental health field, including a growing community of researchers and funders; awareness of increasing effective, evidence-based mental health interventions; and exciting new opportunities for delivering that care worldwide. At a June 2014 annual meeting assembled by Dr. Insel, Dr. Collins, and Dr. Peter A. Singer, CEO of Grand Challengers Canada (a member of the Scientific Advisory Board), the atmosphere was markedly upbeat. Dr. Shekhar Saxena, another Scientific Advisory Board member, told of global progress and mentioned specific countries that are providing greater access to effective mental health treatments, as well as civil society initiatives and the World Health Organization's comprehensive mental health action plan for 2013–20, which was adopted by the World Health General Assembly in 2013.

References
1NIMH Grand Challenges in Global Mental Health

Global Mental Health Discussion with Pamela Collins*

*Click on the link above to watch a very informative talk Dr. Collins gave at Duke University School of Medicine on April 9, 2015, entitled, "Global Mental Health Systems: Pathways to Impact."


Webinar: National Standards for Culturally Appropriate Healthcare Services
On March 17, 2016, at 3 p.m. EST, the U.S. Department of Health and Human Services Office of Minority Health will host the first Webinar in a series on the National Standards for Culturally and Linguistically Appropriate Services in Health and Health Care (National CLAS Standards). The National CLAS Standards provide a blueprint for individuals and healthcare organizations to best serve our nation's increasingly diverse communities through culturally and linguistically appropriate services. Register.


Webinar: Federal Policies Supporting Behavioral Health
The federal government has enacted numerous laws and regulations to address the behavioral health treatment needs of Americans. This Webinar, presented by the Minority Fellowship Program Coordinating Center, will examine the impact of several of those policies, including the Patient Protection and Affordable Care Act (Public Law 111–148) and Paul Wellstone and Pete Domenici Mental Health Parity and Addiction Equity Act of 2008 (P.L. 110–343). As a behavioral healthcare professional, you should know the implications and ramifications of these laws for consumers and providers.

One presenter will be Dr. Ron Manderscheid, executive director for the National Association of County Behavioral Health and Developmental Disability Directors and adjunct professor at the John Hopkins School of Public Health.

Join us on March 24, 2016, from 2 to 3:30 p.m. EST.


'Music as Medicine' and Other Novel Treatment Approaches
Roberto Montenegro, M.D., Ph.D., is one of five Yale University residents who are taking psychiatry research to the next level. Dr. Montenegro has studied personalized music as medicine—a way to shift patients' moods in even the deepest throes of psychosis, delusions, and depression. With funding from the American Psychiatric Association Minority Fellowship Program, Montenegro and his colleagues are exploring the unexamined, making links between faith and therapy, family functioning and weight, and genetic risk factors and psychiatric disorders. Ayana Jordan, M.D., Ph.D.; Jerome Taylor, M.D.; Kali Cyrus, M.D.; and Moreno De Luca, M.D., M.S.(c), have all excelled in the program.


Addressing the Mental Health Needs of Muslim Women
Rania Awaad, M.D., is a clinical instructor of psychiatry and behavioral sciences at Stanford University and director of its Muslims and Mental Health Research Lab. A former Fellow of the American Psychiatric Association's MFP, Dr. Awaad's lab works to understand the attitudes and perceptions of mental illness among American Muslim women. Her team is developing a religiously congruent psychotherapeutic framework for treating Muslims with mental health problems. Last August, she interviewed with Psychiatric News to talk about her research and the summer in Damascus, Syria, that inspired her to study Islamic sciences and law.


Rosalynn Carter Fellowships for Mental Health Journalism
These fellowships strive to enhance public understanding of mental health issues by encouraging journalists to address timely topics and produce high-quality reporting. Eligible candidates will have at least 3 years of professional journalism experience. Applications must be received by April 6.


Following the Path to Independent Research
The National Institutes of Health (NIH) Pathway to Independence Awards were established to maintain and expand a strong group of NIH–supported investigators. This program is designed to help postdoctoral researchers achieve independent or tenure-track (or equivalent) faculty positions and launch competitive careers in research. Applications are due May 7, 2016. See the grant announcement.


Hand in Hand: Education and Health
This funding opportunity will support research that sheds light on the relationship between education and health. Read more about the R01, R03, and R21 grants.


Web-Based Certificate Program in Mixed Methods Research
Beginning June 6, this program will teach a scientific approach to building practice knowledge. Participants can hone their ability to critique theoretical foundations of research, form research questions, apply research methods, conduct statistical analysis, and interpret research reports.


Fellowship Application Deadlines and Other Announcements From the Grantees

American Nurses Association (ANA)
Cheryl Woods Giscombe was appointed Melissa and Harry LeVine Family Professor in Quality of Life, Health Promotion, and Wellness at the University of North Carolina at Chapel Hill School of Nursing.

Shaquita Starks has added "Ph.D." to her long list of credentials (APRN, MSN, FNP–BC). She successfully defended her dissertation, "Predictors of Quality of Life in African American Women Caring for Persons With End Stage Renal Disease," on Jan. 29, 2016, at the University of Tennessee Health Science Center. "The financial assistance I received from the MFP enabled me to take the time I needed to research and prepare for my defense," said Dr. Starks.

Council on Social Work Education (CSWE)
CSWE mourns the loss of Dr. Toni Johnson, an alumna of the 2002 MFP cohort. Dr. Johnson led a successful career as a therapist, trainer, and program coordinator for disadvantaged individuals and families. She was an associate professor at the University of Kansas.

Trenette Clark Goings, a 2008 MFP alumna, has been awarded the Wallace Kuralt Early Career Professorship by the University of North Carolina at Chapel Hill Board of Trustees.

NAADAC, the Association for Addiction Professionals
NAADAC's application period for the Now Is the Time MFP master's-level Addiction Counseling–Focused program runs through March 15. For application information, check here.

National Board for Certified Counselors and Affiliates (NBCC)
The next application period for all three NBCC Minority Fellowship Programs—the traditional Ph.D. program, the master's-level Youth-Focused Program, and the Addiction Counseling–Focused Program—opens in September 2016. For more information, visit the NBCC site.
Notable Quote


"How wonderful it is that nobody need wait a single moment to improve the world."
—Anne Frank
IN THIS ISSUE
Guilamo–Ramos: A Man of Many Letters
by Toby Robinson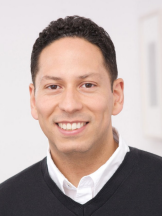 Vincent Guilamo–Ramos

D

r. Vincent Guilamo–Ramos

is a man of many parts: an educator, researcher, clinician, and builder of programs that matter. The Minority Fellowship Program helped him progress in his education and launch his career in behavioral health. It's a career that is rapidly becoming stellar.

As is evident from the many initials that follow his name (Ph.D., M.S., MPH, LCW, RN), Dr. Guilamo–Ramos is well educated, and he has put his credentials to work. His extensive training and dedication to promoting adolescent health have led to a whirlwind of accomplishments this article only briefly touches upon.

More »


Juvenile Justice Takes On Trauma for a Day
by Michael Hopps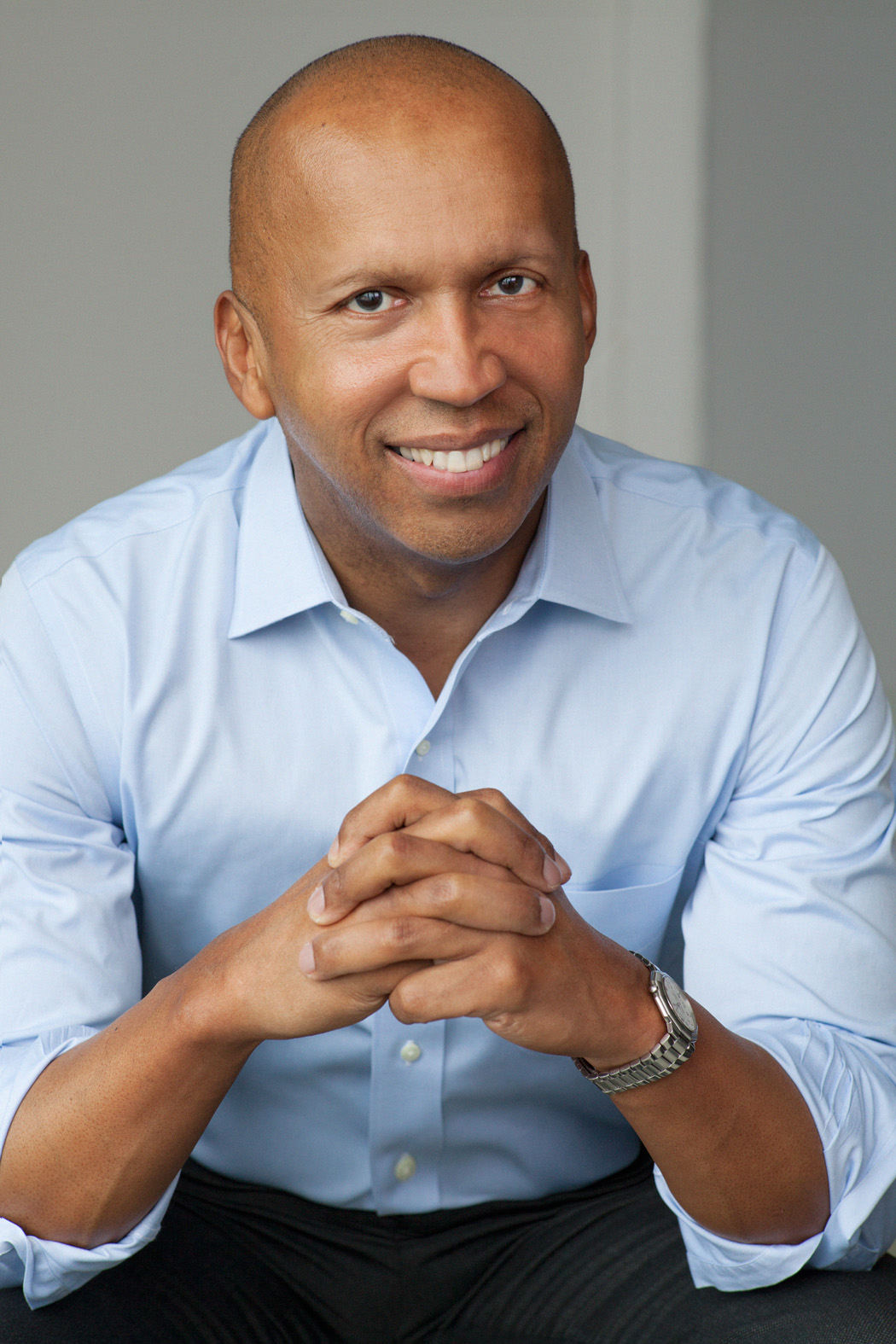 Bryan Stevenson (Photo credit: Nina Subin)

L

ife is not fair,

else there would be no need for a U.S. Department of Justice. And simply having a Justice Department, in a nation built on the rule of law, is no guarantee that justice will be meted out equally or on time.

Nevertheless, on Nov. 17, 2015, in a modest hotel ballroom off Baltimore, Md.'s Inner Harbor, an appreciative crowd of about 200 watched the Office of Juvenile Justice and Delinquency Prevention (OJJDP) take aim at achieving equal justice. Those onlookers served witness to a daylong testimony of man's inhumanity to men, women, and children, punctuated by damning statistics but also by tales of redemption, and ending, somehow, with the promise of a better society. The moral arc of the universe is long, Dr. King told us a half-century ago, but it bends toward justice.

More »
Spread the Enews
If you know a Fellow or former Fellow who isn't getting the newsletter, please send that person's contact information to mfpcc@dsgonline.com.
SAMHSA's Office of Behavioral Health Equity Works to Reduce Disparities
by Alison Lake Benadada
Larke Nahme Huang

L

arke Nahme Huang, Ph.D.,

director of SAMHSA's Office of Behavioral Health Equity (OBHE), has a personal connection to the Minority Fellowship Program: She was one of its first Fellows in the 1970s, and has stayed involved in the program throughout her career.

But the connection between MFP and OBHE is not just personal. The office's mission is to bring more Americans access to high-quality mental health and substance abuse care. This focus complements the MFP's goal to train ethnic and racial minority researchers and service providers.

In approach and practice, the two entities are allies in an effort to better serve disadvantaged individuals who lack treatment in behavioral health. Their shared objective is to strengthen the cycle of training, outreach, and implementation, and establish permanent channels for behavioral health treatment.

More »



Calls for Papers
(Ordered by submission date)

The 21st Annual Conference of the Society for Social Work and Research will convene in San Francisco, Calif., Jan. 11–15, 2017. Abstracts are welcome for oral paper presentations, organized symposia, and poster presentations. The submission deadline is April 30, 2016.

Tomorrow People is calling for papers at the Public Health Conference 2016, to be held July 11–13, 2016, in Kuching, Malaysia. Submissions are due June 10. Check the conference site.

The University of Riverside is calling for papers to be presented at the 2016 Summer Global Nursing Symposium, to be held July 8–9, 2016, in Los Angeles, Calif. The submission deadline is July 1. Visit here for more information.

The Banner Alzheimer's Institute is calling for posters at the Inaugural National Conference on Alzheimer's Disease/Dementia in Native American Communities: Impact, Issues, and Next Steps, to be held Oct. 15–16, 2016, in Scottsdale, Ariz. Submissions are due July 15. Visit here for more information.

The Health, Wellness, and Society Knowledge Community is calling for proposals for paper presentations, workshops/interactive sessions, posters/exhibits, virtual posters, and virtual lightning talks at the Sixth International Conference on Health, Wellness, and Society, to be held Oct. 20–21, 2016, at the Catholic University of America in Washington, D.C. Submissions are due July 20. Check here for details.

The American Gerontological Association is calling for posters at the 2016 GSA Annual Scientific Meeting in New Orleans, La., Nov. 16–20, 2016. The submission deadline is late July.



Calls for Publications

A special issue of the Journal of Gerontological Social Work will highlight changes in professional practice that have resulted from healthcare policy reform. Submissions are due March 31, 2016.

"Mental Health on College Campus" is a special issue of Psychological Services devoted to enhancing knowledge on the psychological health needs of college students. Submissions are due April 8, 2016.

This special issue of Psychological Services on homelessness among veterans, adults, and youth will showcase recent efforts to address the needs of homeless populations. Submissions are due April 30, 2016.

A special issue of the Journal of Gerontological Social Work will focus on understanding the role that communities, neighborhoods, and regions play in supporting positive outcomes for older adults. Submissions are due May 31, 2016.

The editors of Best Practices in Mental Health are seeking manuscripts for a special issue on military/veteran-connected populations. Submissions are due July 31, 2016.

A special section of the Journal of Family Psychology will publish empirical papers that contribute to developing conceptual frameworks of deployment communication and broader consideration of the impact of deployment communication on military families' psychological health and well-being. Submissions are due Aug. 1, 2016.

Papers submitted to Psychological Services' special issue on alternative medicine for mental health care should be focused on populations or settings in organized care. Submissions are due Aug. 31, 2016.

The editorial team of Psychological Bulletin is interested in meta-analyses and systematic reviews to answer questions about replication and reproducibility of psychological findings. Papers are welcome by June 30, 2017.



Coming Up

March 20–24
2016 Aging in America Conference
American Society on Aging
Washington, D.C.

March 30 to April 2
AONE 2016 Inspiring Leaders
American Organization of Nurse Executives
Fort Worth, Texas

March 31 to April 3
American Counseling Association Conference and Expo
Montréal, Québec

April 13–15
Young Child Expo and Conference
Fordham University Graduate School of Education
New York, N.Y.

April 27–29
Fourteenth National Conference on Adolescents and Young Adults
U.S. Journal Training
Las Vegas, Nev.

May 4–6
Third National Conference on Trauma, Addictions, and Intimacy Disorders
U.S. Journal Training
Nashville, Tenn.

May 7–9
International Conference on Trauma and Mental Health
Scientific Committee
Jerusalem, Israel

May 11–13
Regional Seminars on Program Funding and Grants Administration
National Institutes of Health
Baltimore, Md.

May 14–18
APA Annual Meeting 2016
American Psychiatric Association
Atlanta, Ga.

May 16–19
Fourth Global Women Deliver Conference
Copenhagen, Denmark

May 26–29
Association for Psychological Science 28th Annual Convention
Association for Psychological Science
Chicago, Ill.

May 26–29
HIV/AIDS 2016: The Social Work Response
Boston College School of Social Work
Minneapolis, Minn.

May 31 to June 3
2016 Annual Meeting: Using Prevention Science to Promote Health Equity and Improve Well-Being
Society for Prevention Research
San Francisco, Calif.

June 1–3
Research and Evaluation Conference on Self-Sufficiency
Administration for Children and Families, Office of Planning, Research, and Evaluation
Washington, D.C.

June 1–3
Twenty-Ninth Northwest Conference on Behavioral Health and Addictive Disorders
U.S. Journal Training
Seattle, Wash.

June 9–12
APNA Clinical Psychopharmacology Institute
American Psychiatric Nurses Association
Baltimore, Md.

June 20–21
Innovations in Behavioral Healthcare
Foundation Events
Nashville, Tenn.

June 26–28
2016 Annual Research Conference
Academy Health
Boston, Mass.

July 6–9
NAMI 2016 National Convention
National Alliance for Mental Health
Denver, Colo.

July 17–23
Psychology Summer Institute
American Psychological Association
Washington, D.C.

August 4–7
APA Annual Convention 2016
American Psychological Association
Denver, Colo.

August 10–13
Forty-Eighth ABPsi Annual International Convention
Association of Black Psychologists
Arlington, Va.

August 18–21
National Conference on Addiction Disorders
Addiction Professional Magazine
Denver, Colo.

August 26–30
2016 Community Health Institute and Expo
National Association of Community Health Centers
Chicago, Ill.

October 7–11
2016 NAADAC Annual Conference
Association for Addiction Professionals
Minneapolis, Minn.

October 19–22
APNA 30th Annual Conference
American Psychiatric Nurses Association
Hartford, Conn.

October 26–28
Regional Seminars on Program Funding and Grants Administration
National Institutes of Health
Chicago, Ill.

October 29–November 2
APHA 2016 Annual Meeting and Expo
American Public Health Association
Denver, Colo.

November 3–6
CSWE 2016 Annual Program Meeting
Council on Social Work Education
Atlanta, Ga.

November 7–11
Caribbean Regional Conference on Psychology
Caribbean Alliance of National Psychological Associations
Port au Prince, Haiti

November 29–30
Recovery Results
Foundation Events
Dallas, Texas



Let's Hear From You.

Do you have an idea for an article or wish to contribute one? Please send your comments and story ideas to MFPenews@dsgonline.com.

Minority Fellowship Enews is a product of the Minority Fellowship Program Coordinating Center (SAMHSA contract no. HHSS 2832–0120–0037i) and serves the Substance Abuse and Mental Health Services Administration, its MFP Grantees, and the MFP Grantees' Fellows and Alumni.

The views, opinions, and content of this publication are those of the authors and do not necessarily reflect the views, opinions, or policies of SAMHSA or the U.S. Department of Health and Human Services.