SAFER COMMUNITIES, BETTER BUSINESS:
PREVENTING COMMUNITY VIOLENCE THROUGH BUSINESS IMPROVEMENT DISTRICTS
by Annie Lyles and Ali Goodyear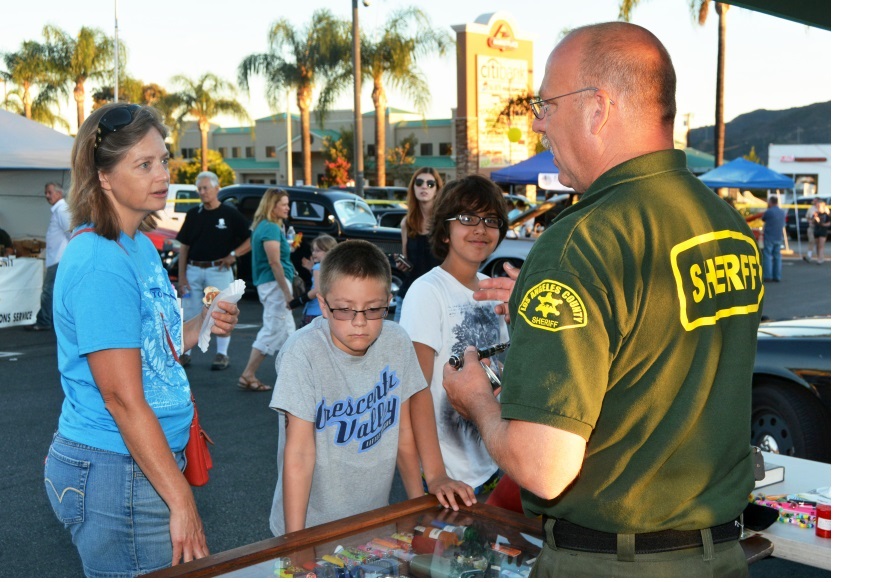 With the implementation of Business Improvement Districts (BIDs), U.S. cities are experiencing less crime and notable economic benefits. A 2010 analysis in Injury Prevention of 30 BIDs in Los Angeles, Calif., found a 12 percent decline in robberies and an 8 percent decline in violent crime, as well as substantial economic development. The savings attributed to the decline in robberies alone offset implementation costs of these districts, making BIDs a sustainable prevention strategy.

BIDs are public–private partnerships created by neighborhood property owners and merchants to invest in local services, activities, and improvements, with the goal of enhancing a city's appeal, use, and safety. In Los Angeles, the BID provided security officers and public ambassadors and helped beautify certain areas. Local BIDs can invest in various strategies, such as street cleaning, security, community events, and green spaces.

It's clear neighborhood infrastructure and the built environment factor into the likelihood of violence in a community, and businesses have an important role to play. Although the larger goals of BIDs are typically cross-cutting, the types of programs and services they offer are tailored to meet each community's needs. For example, the Downtown Improvement District in Minneapolis, Minn., employs ambassadors to assist pedestrians and arrange for green spaces and other services, such as pressure washing and trash removal, to keep the city clean and inviting. Philadelphia, Pa.'s, Center City District uses marketing and communications strategies to promote the area as a desirable place to live, work, and spend time, and deploys uniformed workers who act as the district's eyes and ears, provide outreach services for the homeless, and install and maintain streetlights to increase safety. In Seattle, Wash., the SoDo Business Improvement Area focuses on improving transportation and mobility, forming partnerships between police and public agencies, and deploying dumpsters and portable toilets for large events, such as Seahawks games.

By definition, a BID consists of a discrete geographical area in which all property owners and merchants are required to pay an additional tax that funds services and activities within the district's boundaries. This allows business and property owners to combine their resources and pay for services they may not be able to afford on their own. However, you don't need a formal BID to convene local businesses or begin a partnership. Many communities have started small, with a few activities and partners who then build the momentum and relationships required for a BID.

Most BIDs extend beyond physical elements such as lighting and graffiti removal to include services like employment, youth programming, and school-based activities. As part of a BID or as an individual business, partnerships can take numerous steps to improve their communities. Businesses can hire formerly incarcerated individuals or form networks and coalitions with other companies to promote violence prevention policies in the workplace and community. These strategies not only lead to safer communities, they also promote better local economies. When communities improve, businesses can boost the retention, productivity, and morale of current employees, while increasing recruitment of potential employees. They can enhance their standings as community leaders and build relationships that lead to economic development opportunities.

But businesses cannot do this without partners. Research has shown BIDs alone do not produce systemic neighborhood change that improves violence outcomes both in and around their designated areas. Additional community-level violence reduction strategies are needed to increase community safety. Ensuring residents and community members are involved in the BID's decision making can also eliminate concerns that arise when BID board members are drawn only from the commercial sector.

Cities throughout the country are already making their communities safer and maximizing the benefits of multisector collaboration through business sector partnerships. But launching partnerships can be challenging, and no single sector can prevent violence on its own. To mobilize business partners and heighten business sector relationships, read about the existing efforts and tips Prevention Institute has culled from across the nation. Violence is preventable, and almost every sector has a part to play. When partnering with other sectors and engaging residents in upstream violence prevention strategies, businesses can help build safe and prosperous communities.